Independent Medical Exams
Dr. Steven Gaskell at Psycholegal Assessments, Inc. offers forensic psychological evaluations for insurance companies and attorneys in disability insurance matters, workman's compensation, personal injury (tort) cases, and Independent Medical Examinations (IME).  Specific types of tort cases include, but are not limited to:  motor vehicle and other accidents; sexual harassment; employer misconduct; sexual abuse claims against defendant's holding positions of special trust; civil rights issues, medical and psychological malpractice; critiquing reports from opposing expert witnesses; and trial consulting.
Free Consultation
CALL TODAY at 630-903-9193 or 404-504-7039
EMAIL – drgaskell@gmail.com
An Independent Medical Exam (IME) is when a psychologist who has not previously been involved in a person's care examines an individual.  There is not a therapist-patient relationship.  IMEs may be conducted to determine the cause, extent and medical treatment of a work-related or other injury where liability is at issue; whether an individual has reached maximum benefit from treatment; and whether any permanent impairment remains after treatment.  An Independent Medical Exam (IME) may be conducted at the request of an employer, an insurance carrier, or a law firm to obtain an independent opinion of the clinical status of the individual.  Workers' compensation insurance carriers, auto insurance carriers, and self-insured employers have a legal right to this request.
An Independent Medical Exam (IMEs) is requested for several reasons.  The individual may have been in treatment for an extended period of time and there is concern regarding whether the treatment continues to be medically indicated, whether treatment will be required for an extended period into the future, whether continued treatment is related to a specific event, or whether there are any permanent disabilities as a result of the trauma.  Since an Independent Medical Exam (IME) is usually requested in connection with traumatic injury and litigation, the question also arises regarding whether there is any indication of malingering.  Dr. Gaskell has a clinical assessment and psychological testing protocol for the comprehensive assessment of possible malingering of Post-Traumatic Stress Disorder (PTSD).
The psychologist completing an Independent Medical Exam (IME) is typically engaged by either the insurance carrier or the defendant in a litigation case.  As such, the individual being evaluated is not always completely candid with the evaluator, and at times there is a hostile relationship, involving considerable suspicion.  Statements regarding injuries are not taken at face value.  Regardless of the referral source, the individual will be examined for signs of the symptoms reported and symptom validity testing will be conducted in all cases.  The completion of an Independent Medical Exam (IME) requires diligence and a systematic approach to evaluation of historical information, the individual's claims, as well as a comprehensive examination using objective psychological testing.
An Independent Medical Exam (IME) involves: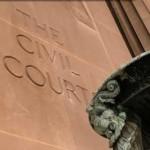 Review of relevant medical and psychological treatment records to assess pre-injury (physical or psychological) and post-injury functioning and examining preexisting conditions.

Evaluating the course of the injury, illness, or mental disorders

Relevant background information: personal history, education and employment history, mental health history, substance abuse history, social history, and medical history

Clinical interview with individual.  The individual's report will be compared to their prior reports and other documentation in the record.

Collateral records (and Collateral interviews, as needed) regarding the individual's pre-injury and post-injury functioning

Distinguish subjective complaints from objective findings

Psychological testing involving evaluation of general psychopathology, personality factors, intellectual functioning and trauma

Symptom validity assessment and the psychological assessment of exaggeration, malingering and deception

Prognosis and treatment recommendations, as applicable
Office Locations
Illinois – Chicago Area Office – Naperville, Illinois
Psycholegal Assessments, Inc.
2135 City Gate Lane, Suite 300
Naperville, Illinois 60563
Office Phone: 630-780-1085
Cell Phone : 630-903-9193
Email : drgaskell@gmail.com
Georgia – Atlanta – Buckhead Office
Psycholegal Assessments
3355 Lenox Road, Suite 750
Atlanta, GA 30326
Office Phone: 404-504-7039
Cell Phone : 630-903-9193
Email : drgaskell@gmail.com
Schedule appointments now, travel fees to and from Georgia are waived until further notice. Contact Us Now