Forensic Psychologist | Chicago | Atlanta

Forensic Psychologist, Dr. Steven Gaskell provides comprehensive, objective, thorough and credible forensic psychological evaluations for state and federal courts.  He has extensive expertise and is an expert witness in forensic psychology.  Dr. Gaskell is credentialed by the National Register of Health Service Providers in Psychology and he is license eligible in all 50 states.  Dr. Gaskell is currently a licensed psychologist in Illinois, Georgia, and Kansas.
Free Consultation
CALL TODAY at 630-903-9193 or 404-504-7039
EMAIL – drgaskell@psycholegalassessments.com
Psycholegal Assessments, Inc. is committed to providing expert psychological evaluations to
attorneys, courts, and insurance companies along with expert witness testimony in a variety of forensic psychology specialty areas.  Written psychological and psychosexual evaluations are comprehensive and focus on the psycholegal issues at question.  These reports have always been accepted by the criminal or civil court and Dr. Gaskell has always been qualified as an expert witness in forensic psychology in various courts throughout Illinois, Georgia, and Kansas.  He has also completed psychological evaluations for the Federal courts and for Immigration (e.g. Adam Walsh Act waivers).  
Psycholegal Assessments, Inc. has offices in the Chicago, Illinois area (Naperville, Illinois) and Atlanta, Georgia.  Forensic Psychology Evaluations for the courts can also be completed throughout Illinois, Georgia and Kansas.  Cases from other states will be considered on a case by case basis.
---
Psycholegal Assessments, Inc. offers comprehensive expert Forensic Psychology Evaluation Services in areas in which we have specialized knowledge, skill, experience, and education.  There are many areas of expertise that can be found in box menus on all pages of this website.  Psycholegal Assessments, Inc. specializes in Psychological Testing and Forensic Psychological Evaluations in the following areas:
Criminal Law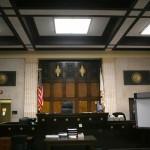 Miranda Rights Issues

(voluntariness, competency to confess, interrogative suggestibility)
Future risk assessment
Dr. Gaskell's forensic evaluator function in Competency to Stand Trial cases is to determine whether or not a mental disorder, defect, or impairment precludes the defendant's understanding of the nature and purpose of the legal proceedings against him or to be able to effectively cooperate with counsel in his defense this. When asked for an expert opinion about Criminal Responsibility, Sanity at the Time of the Offense, or the Insanity Defense, Dr. Gaskell determines by examination and review of records whether a defendant's mental or emotional state at the time of the alleged offense meets the threshold requirement for a major mental disease or defect. Dr. Gaskell then offers an opinion as to whether that condition substantially impaired the defendant's ability to appreciate the wrongfulness of the criminal act for which he or she is accused, or whether the defendant's mental condition substantially impaired his or her capacity to conform their conduct to the requirements of the law, or both. In situations where the defendant's mental disorder does not meet the criteria for a not guilty by reason of insanity defense, the defendant's state of mind at the time, as well as relevant past history of mental disorder and psychological abuse can be used to attempt a mitigation of sentence. Dr. Gaskell's comprehensive forensic psychology evaluation report can be an important element in presenting evidence for sentence mitigation.
In addition to a thorough review of records and a focused comprehensive clinical interview, Dr. Gaskell also has specialized expertise and knowledge about psychological testing and how it relates to a broad range of legal psycholegal issues. Psychological testing provides a scientifically valid way to assess psychological functioning and credibility and to assess symptoms of mental illness, emotional distress, cognitive impairment, memory impairment, and personality traits and personality disorders. Dr. Gaskell also utilizes specialized psychological testing to evaluate the defendant for the possibility of exaggerating, feigning or malingering of mental health, cognitive, or memory symptoms. Forensic psychology examination reports address the psychological results in terms of the legal criteria of the psycholegal issue in the jurisdiction of the evaluation.
Sexual Deviance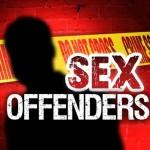 Forensic Psychologist Dr. Steven Gaskell  has completed over 2000 forensic psychology evaluations including more than 1100 psychosexual evaluations of sexual offenders, mostly within the context of Sexually Violent Person commitment statutes.  Dr. Gaskell has also completed numerous sex offender risk assessments on persons who have been charged with a sexual offense for the first time or who are repeat offenders, as well as those charged with child pornography offenses.  Psycholegal Assessments, Inc. also performs psychological evaluations for Adam Walsh Act for USA Visa applications.  Dr. Gaskell is a licensed Sex Offender Evaluator in Illinois.
Civil Court & Other Forensic Evaluations
Psycholegal Assessments, Inc. offers forensic psychology evaluations, psychological testing, psychological assessment for attorneys and insurance companies in disability matters and
Independent Medical Examinations (IME's)
.  Evaluations are comprehensive and based on a review of records and a comprehensive evaluation of the person who is claiming psychological impairment.  Specific types of tort cases include, but are not limited to:  motor vehicle and other accidents; sexual harassment; employer misconduct; sexual abuse claims against defendant's holding positions of special trust; civil rights issues, medical and psychological malpractice; critiquing reports from opposing expert witnesses; and trial consulting.
Forensic Psychology Consultation Services

Analysis of other expert's psychological reports
Analysis of other expert's depositions and courtroom testimony
Trial preparation consultation
Expert witness testimony
Comprehensive Psychological Trial Consultation Services are available to help defense and plaintiff attorneys working on cases with psychological or psychiatric issues.  We research the relevant professional literature to help develop specific direct and cross-examination strategies and critically review psychological evaluations, depositions, and other work of other expert witnesses.
Court Ordered Evaluations
Psycholegal Assessments, Inc. performs Court Ordered Psychological Evaluations for individuals on a case by case basis.  Mental health services such as General Clinical Psychological Evaluations are also provided including psychological testing and psychological assessment.  Psychotherapy services are not provided, but individuals can be referred to competent and professional therapists in other non-affiliated agencies.
Psychological Testing
Psychological Testing and Evaluation is offered in the following Clinical Psychology areas: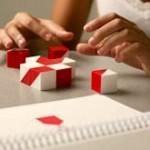 Psychological Evaluation Services are offered throughout the Chicago Metropolitan area at our offices in Naperville and Chicago, Illinois and also in the Atlanta, Georgia Metropolitan Area in our Atlanta Buckhead – Lenox office location.  Our main office in Naperville, Illinois is convenient to Wheaton, Warrenville, Aurora, Lisle, Woodridge, St. Charles, and Plainfield, Illinois with a location close to I-88 and Route 59.   General psychological testing and  Psychological Evaluations to individuals on a case by case basis.

Forensic Psychologist – Dr. Steven Gaskell
Dr. Gaskell has been both a forensic psychologist expert witness for the prosecution and for the defense. He has been qualified as an expert witness in Forensic Psychology and he has provided expert testimony in the following Illinois counties: Cook County, Will County, DuPage County, Kane County, Kendall County, Lake County, Dekalb County, Kankakee County, Winnebago County, Ogle County, Bureau County, Fulton County, Knox County, Mercer County, Marion County, Warren County, Champaign County, Sangamon County, Madison County, Boone County, Adams County, Stephenson County, Macoupin County, Whiteside County, and Jefferson County. He has also provided expert testimony in the area of forensic psychology in several counties throughout Georgia and Kansas. He has performed psychological evaluations for the Federal Courts. He will perform forensic psychological evaluations near Atlanta, Georgia including, but not limited to the following Georgia counties: Fulton County, Gwinnett County, Cobb County, Dekalb County, Clayton County, Dawson County, Lumpkin County, Habersham County, Walton County, Forsyth County, Muscogee County, Chatham County, Effingham County, Barrow County and Newton County.
The practice of forensic psychology involves the understanding of applicable laws in the relevant jurisdictions, in order to complete psycholegal evaluations and to interact competently with judges, attorneys, and other legal and criminal justice professionals. A critical skill for a forensic psychologist is the ability to testify in court, reformulating psychological findings into the legal language of the of the courtroom to provide information to the court in a way that is easily understood. Forensic psychological evaluator Dr. Gaskell has a fundamental knowledge and understanding of the legal and professional standards that govern his participation as a forensic psychologist and an expert witness in legal proceedings. As a forensic psychologist, Dr. Gaskell uses various methods such as standardized psychological testing and interviewing to assist courts, judges, and attorneys to answer important legal questions. His methods and reports have withstood rigorous scrutiny in court. His reports are objective, comprehensive, fair, and defensible. He has an obligation to provide services in a manner that is consistent with the highest standards of forensic psychology.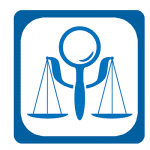 What is Forensic Psychology?
Forensic psychology involves detailed understanding of criminal and/or civil law in the relevant jurisdictions to be able to interact effectively with attorneys, judges, and other legal professionals. Forensic psychological evaluation is a complex process that involves extensive review of records, focused clinical interviews, and general and specific psychological testing.
As noted above, crucial competencies of a forensic psychologist include: (1) the ability to provide effective expert testimony in court; (2) reformulating psychological findings into the legal language of the courtroom: (3) providing information to legal personnel in a way that can be understood. In order to be a credible and effective witness, the forensic psychologist must understand the philosophy, rules and standards of the judicial system, and it is crucial that a forensic psychologist has an understanding of the adversarial system and is acutely aware of the rules about hearsay evidence, including the exclusionary rule. There are Landmark Cases addressing such issues in various areas of expertise pages on this website. Lack of a firm grasp of these procedures will result in the psychologist losing credibility in the courtroom.
There are numerous different areas of evaluation that a forensic psychologist might specialize in. Specialties in criminal forensic psychology include evaluation in juvenile delinquency cases, evaluation of competency to stand trial, assessment of competency to confess, evaluation of criminal responsibility (insanity defense evaluations), sentencing determinations in death penalty cases, and assessment of malingering and deception. Forensic psychologists in criminal courts also provide sentencing recommendations, treatment recommendations, and any other information the court requests, such as information regarding mitigating factors, assessment of future risk, and evaluation of witness credibility. Specialties in civil forensic psychology include personal injury examinations in torts for emotional distress, evaluation of employment harassment and discrimination, forensic evaluation in cases of Americans With Disability Act cases, testamentary capacity, assessment of childhood trauma, child custody evaluations, and evaluation of malingering. Other specialized areas in forensic psychology include evaluation of Sexually Violent Predators or Sexually Violent Persons, violence risk assessment, forensic assessment of high risk occupations (e.g., fitness for duty), critical incident stress debriefings, and consulting for jury selection. A Forensic psychologist can also be involved in training and evaluating police officers or other law enforcement personnel, providing law enforcement agencies with criminal profiles and in other ways working with police departments.
Psycholegal Assessments, Inc. only provides forensic psychology expert services in which we have the proper education, training, and experience and these expert areas can be found in our Areas of Expertise.
A forensic psychologist generally practices in the courtroom, incarceration facilities, or another legal setting and is equally likely to be testifying for the prosecution as for the defense attorney. A forensic psychologist does not take a side, but professionally presents their findings to the court. The ethical standards for a forensic psychologist differ from those of a clinical psychologist or other practicing psychologist because a forensic psychologist is not an advocate for the evaluatee and nothing the evaluatee says is guaranteed to be kept confidential. This makes evaluation of the evaluatee difficult, as the forensic psychologist needs and wants to obtain all information, while it is often not in the evaluatee's best interest to provide it. The evaluatee has no control over how that information is used. Despite the signing of a detailed Informed Consent form, many persons do not realize the nature of the evaluative situation or fully invoke their rights in such evaluations. The interview techniques of a forensic psychologist also differs from those typical of a clinical psychologist and require an understanding of the criminal mind, as well as criminal and violent behavior, Antisocial Personality Disorder, and Psychopathy.
In addition, the forensic psychologist comes into contact with a range of clients unlike those of the average practicing psychologist. Because the client base is mostly criminal, the forensic psychologist is immersed in an abnormal world and thus, the population evaluated by the forensic psychologist is often heavily weighted with specific personality disorders.
Office Locations
Illinois – Chicago Area- Naperville, Illinois
Our main office in Naperville, Illinois is convenient to Wheaton, Warrenville, Aurora, Lisle, Woodridge, St. Charles, Geneva, and Plainfield, Illinois with a location close to the intersection of I-88 and Route 59.
Psycholegal Assessments, Inc.
2135 City Gate Lane, Suite 300
Naperville, Illinois 60563
Office Phone: 630-780-1085
Cell Phone : 630-903-9193
Email : drgaskell@psycholegalassessments.com or drgaskell@gmail.com
Georgia – Atlanta – Buckhead Office
Our Atlanta Georgia office is in the Buckhead/Lenox area of Atlanta and very close to the Lenox Marta station.
Psycholegal Assessments, Inc.
3355 Lenox Road, Suite 750
Atlanta, GA 30326
Office Phone: 404-504-7039
Cell Phone : 630-903-9193
Email : drgaskell@psycholegalassessments.com or drgaskell@gmail.com
Schedule appointments now, travel fees to and from Georgia are waived until further notice. Contact Us Now
Call today for a

Free Consultation

at

630-903-9193

or

404-504-7039